5 Signs Your Home Network Needs an Upgrade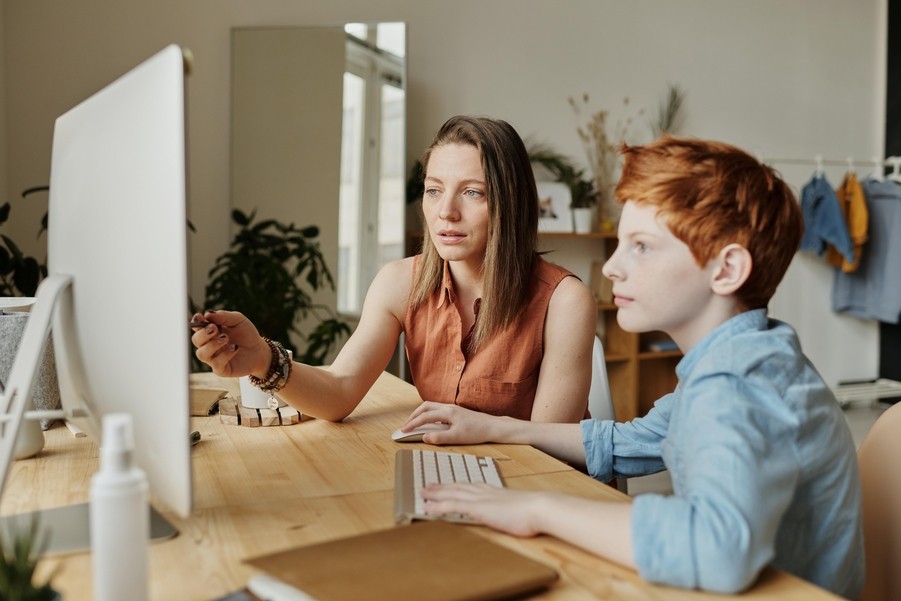 GET THE CONNECTIVITY YOU NEED IN ALL AREAS OF THE HOUSE
When streaming movies in the living room or home theater, do the visuals often look pixelated or blurry? Do you fail to receive a strong Wi-Fi signal in certain areas of the house?
You may think, "Oh, that's just how Wi-Fi is. Sometimes it doesn't work." But what if we told you that you could enjoy speedy, consistent internet in every area of your Connecticut house—and outdoors too?
We help homeowners in the Darien, CT, area and Westchester County achieve quality Wi-Fi through our professional networking solutions. If you're unsure if you're a candidate for a network upgrade, read the following telltale signs.
SEE ALSO: How Monitored Wi-Fi Installations Make Your Life Easier
1. SOME AREAS DON'T GET A SIGNAL
Certain areas of your house might be Wi-Fi dead zones. The layout and wall materials in your house could be interfering with connections, and if there's a long distance between a room and the router, you may not be able to receive strong Wi-Fi.
Adding wireless access points to your network can spread the signal further into new areas. In some cases, it makes the most sense to wire devices like the home theater or desktop computer to the internet so that you can guarantee connectivity.
2. YOUR NETWORKING EQUIPMENT IS OUTDATED
Today's technology and media require much more bandwidth than in the past. We have more Wi-Fi-connected devices than ever, and things like streaming, video conferencing, and online gaming weren't as prevalent years ago.
To get a better performance out of your network, you'll need a dual bandwidth router that supports new Wi-Fi 6 technology. Wi-Fi 6 communicates with more devices simultaneously, supporting your connected home. If your router is five, ten, or more years old, it's time to upgrade.
3. YOU HAVE MANY CONNECTED DEVICES
Security cameras, smart thermostats, smart lights, motorized shades, whole home audio—that's a lot to control over Wi-Fi! Too many devices on one signal will cause traffic jams and slow response rates. A smart home always functions more smoothly when some devices are wired to the network, taking a load off the Wi-Fi.
4. YOUR ACTIVITIES ARE HIGH-BANDWIDTH
4K is the future and looks best on modern TVs. But streaming HD or 4K movies and shows may be too much for one router across the house. And if anyone in your family plays video games online, that requires significant bandwidth.
What is bandwidth? It's the volume of data that can be sent over your network, measured in megabits per second (Mbps). Some activities require more bandwidth than others and would benefit from either using an ethernet connection or upgrading the router.
5. YOU WORK FROM HOME
Working remotely can demand a lot from your home network, whether you're conducting video calls or downloading large files. And if other people in the house are using the Wi-Fi at the same time, it could slow down the network. To make sure you're connected from 9 to 5, we can expand your home network to cover more ground and support even the heaviest demands.
Tired of slow and unpredictable Wi-Fi? Digital Home Systems is here to help. Contact our expert technicians here to get started on your home network upgrade.
Stay Informed
When you subscribe to the blog, we will send you an e-mail when there are new updates on the site so you wouldn't miss them.