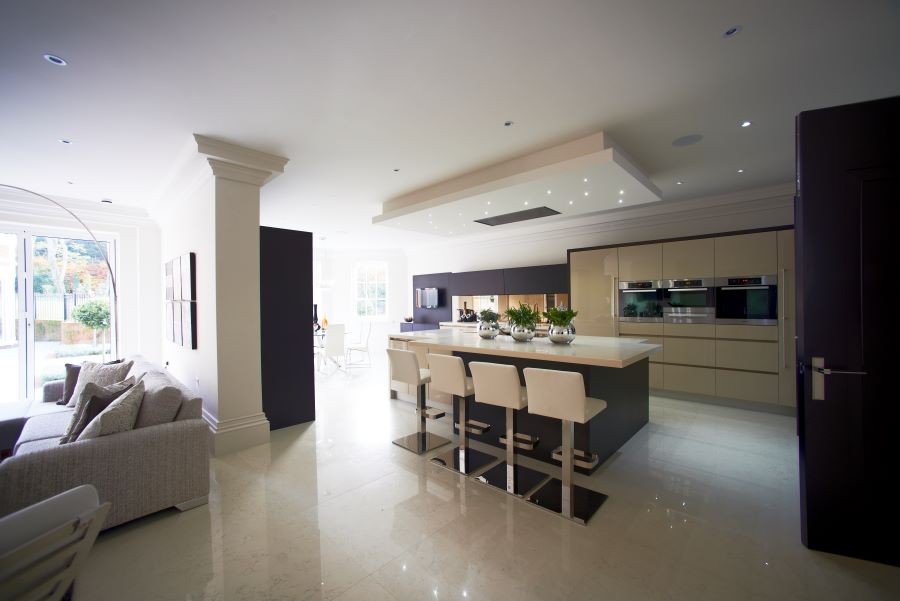 Make Sure Your Smart Home System Is Up to the Task of Controlling Your Home
Imagine waking up and tapping a button that raises the shades, slowly brightens the light to the color of the sunrise, and starts your "Good Morning" playlist softly streaming through your bedroom. Better yet, imagine all these systems responding automatically every day, welcoming you to another beautiful morning in Westport, CT.
That's the power of smart home systems. They provide a single platform that controls everything, including your lighting, shades, audio-video systems, security, climate, and more. The user-friendly platform is found on a designated touchscreen in every room, on elegant in-wall keypads, handheld remote controls, and your smartphone.
Whether you're upstairs in the office or around the world on a business trip, you can see what's happening in your home, unlock the doors, control the lighting, and reset the temperature—effortlessly. That's a lot of power and an enormous responsibility. And it's why we, at Digital Home Systems, partner with Control4.
Let's explore why Control4 leads the pack in home automation systems and why we consider it the best brand for your home.