Curators of Cutting-Edge Technology Solutions
Our people and the services we provide define our firm. We take pride in delivering a first class client experience.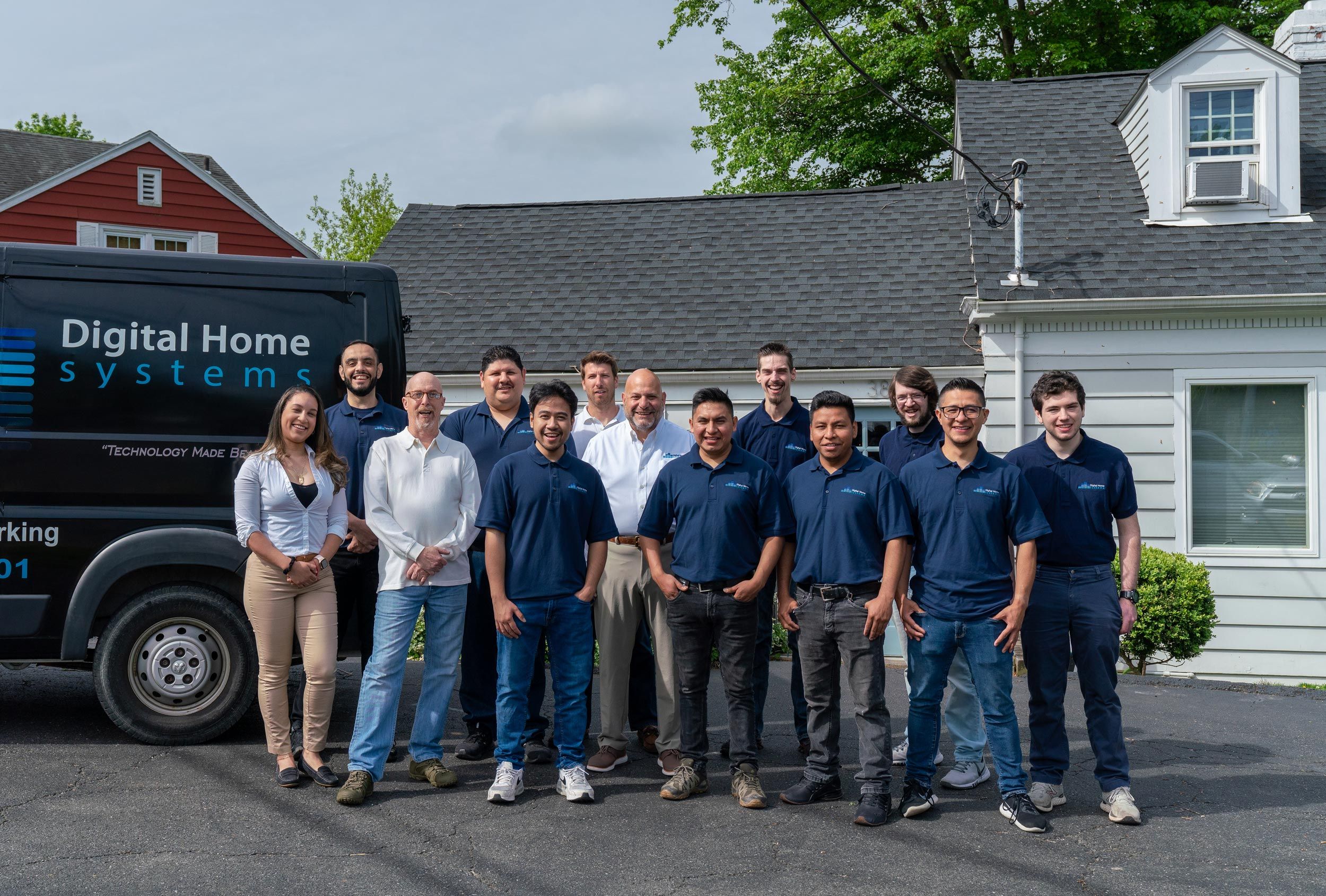 Curators of Cutting-Edge Technology Solutions
Our people and the services we provide define our firm. We take pride in delivering a first class client experience.
Who We Are
Digital Home Systems was founded in 1999 by Tom Manna, a lifetime musician, technology enthusiast, and seasoned sales and marketing executive. With a keen understanding of what makes a first-rate audio and video experience, Tom turned his passion into a vocation.
Within a few short years, Digital Home Systems earned a reputation for providing a sophisticated digital platform reflecting an unparalleled level of performance, simplicity, and elegance. Today, we work alongside builders, architects, and designers to ensure technology is an organic part of all projects as it continues to enhance our clients' daily lives.
DHS' wizardry in solutions like home media rooms, home theater systems, networking solutions, home automation systems, and more can be found in distinctive properties throughout New York's Westchester County, Fairfield County and Greenwich in Connecticut, NYC, and the Hamptons.
Our Mission
Our mission is to enhance our clients' lifestyle through the integration of intuitive technology which adds enjoyment, convenience, conservation and security to their daily activities. Our hallmarks of superior service and high integrity delivers an unmatched user experience.
Tom Manna
Tom Manna has a life-long passion for music, technology, and blending the two in everyday life. After twenty years as a sales and marketing executive, Tom followed his heart and established DHS in 1999. Running a customer-centric, smart home technology firm comes naturally to Tom having spent ten years in executive management at a global leader in electronic marketing, An accomplished musician, he started playing guitar as a teenager and still performs at local venues. Consequently, some of his clients have been legendary icons of the music industry. Tom has an avid curiosity for the best-performing technology with an uncompromising commitment to craftsmanship, excellence and customer service.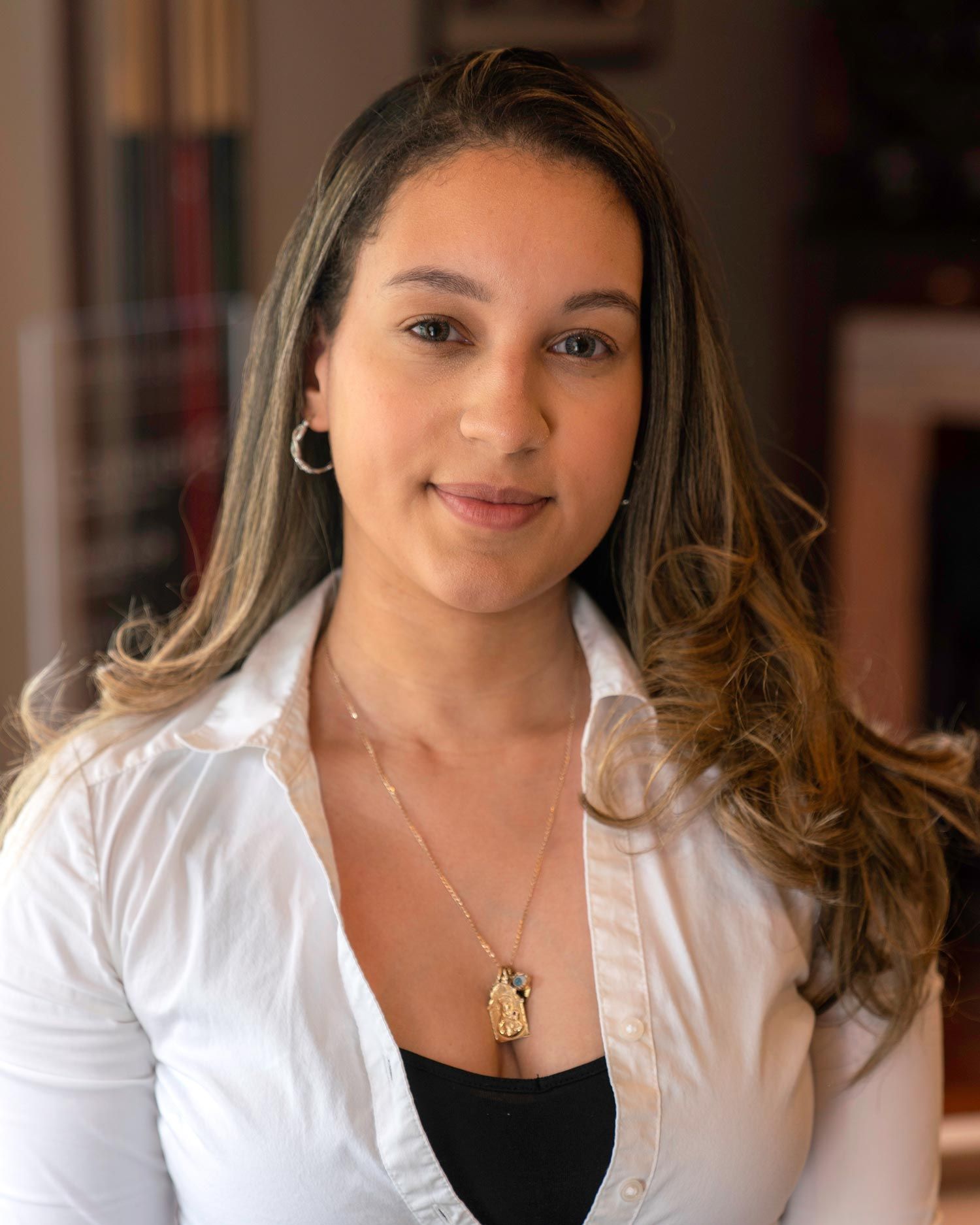 RAFELINA (LINA) TEJADA
Lina came to DHS several years ago with eight years industry experience in client service, field operations and business analytics. Every team needs a "spark plug" and Lina is that for DHS. Her boundless energy and passion for a great client/user experience continuously drives DHS to new standards of customer satisfaction. She has a keen sense for making life easier for our clients and adding value each step of the way during your project. Her industry tenure allows her to fluently communicate project progress status, next steps and to answer any questions that may arise during the course of your project. Her ability to effectively communicate both internally and externally keeps our projects on track and our clients happy.
Brian Manna
Brian literally grew up in the business. He joined DHS fulltime over 15 years ago and has built important relationships with critical supply chain partners as well as our long term clients. Brian is involved in all aspects of the company, watching over finance, logistics and strategic planning. He is our key liaison with our building and design partners, overseeing projects in high end multi-dwelling developments and private residences. He has been involved in boating since a child and is an avid offshore fisherman. He has built relationships with many private yacht captains and leads our maritime installation division. Our clients tell us that they love working with Brain.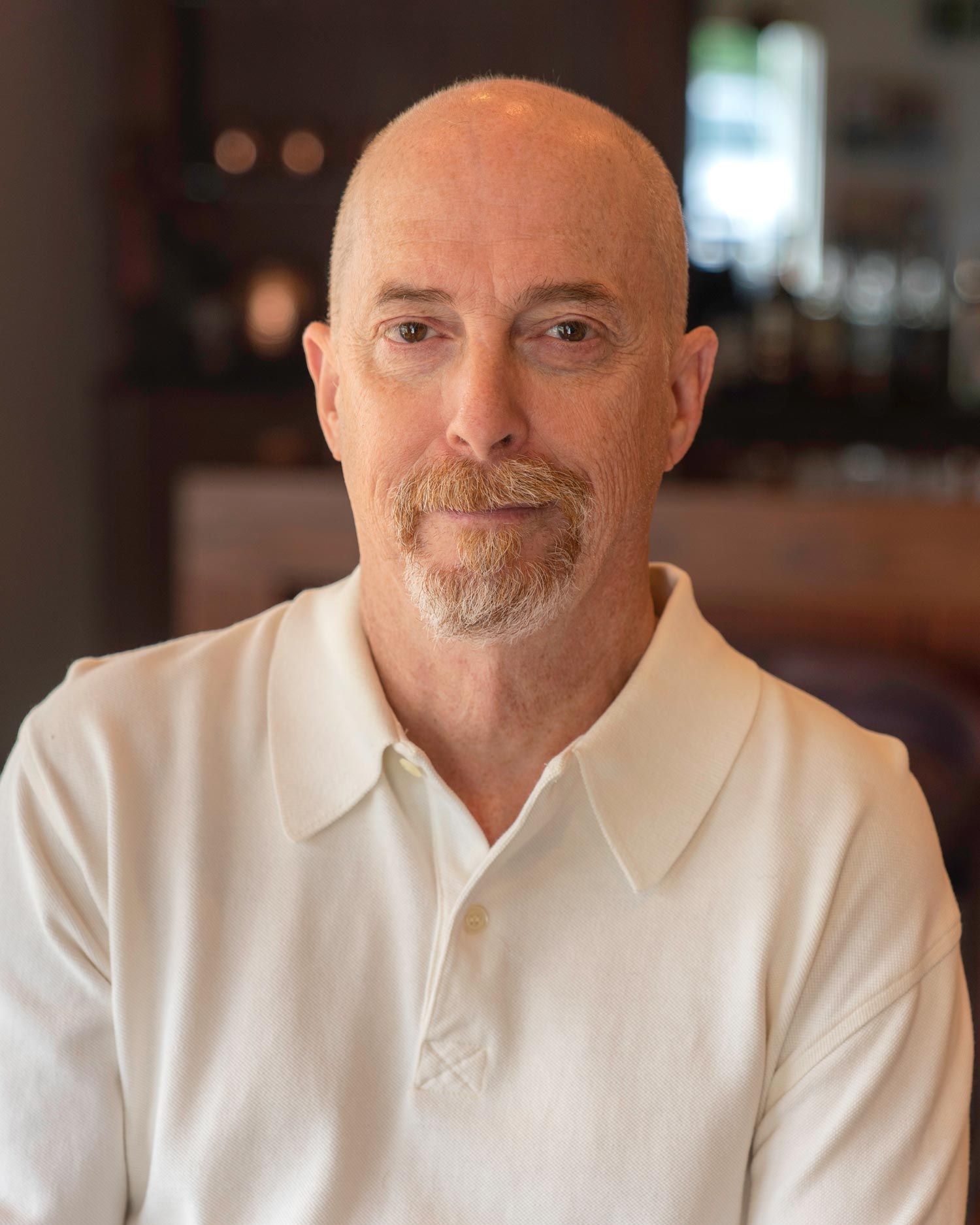 PAUL WELSH
Paul is DHS's alchemist of form and function. Equally at home in the technology, music and art worlds, he has been a highly regarded audio engineer in New York City for many years,  Paul was a founding partner and engineer for Good Brothers Mobile Recording, specializing in digital formatted audio and video recording for the television industry. Paul's work has been featured on MTV, VH1 and network TV. Paul is also an accomplished artist who's continuously expanding media include sculpture, printmaking, and installations,  Paul sees the infinite possibilities in every digital home technology project, Paul is a founding member of DHS and started with Tom Manna over 22 years ago.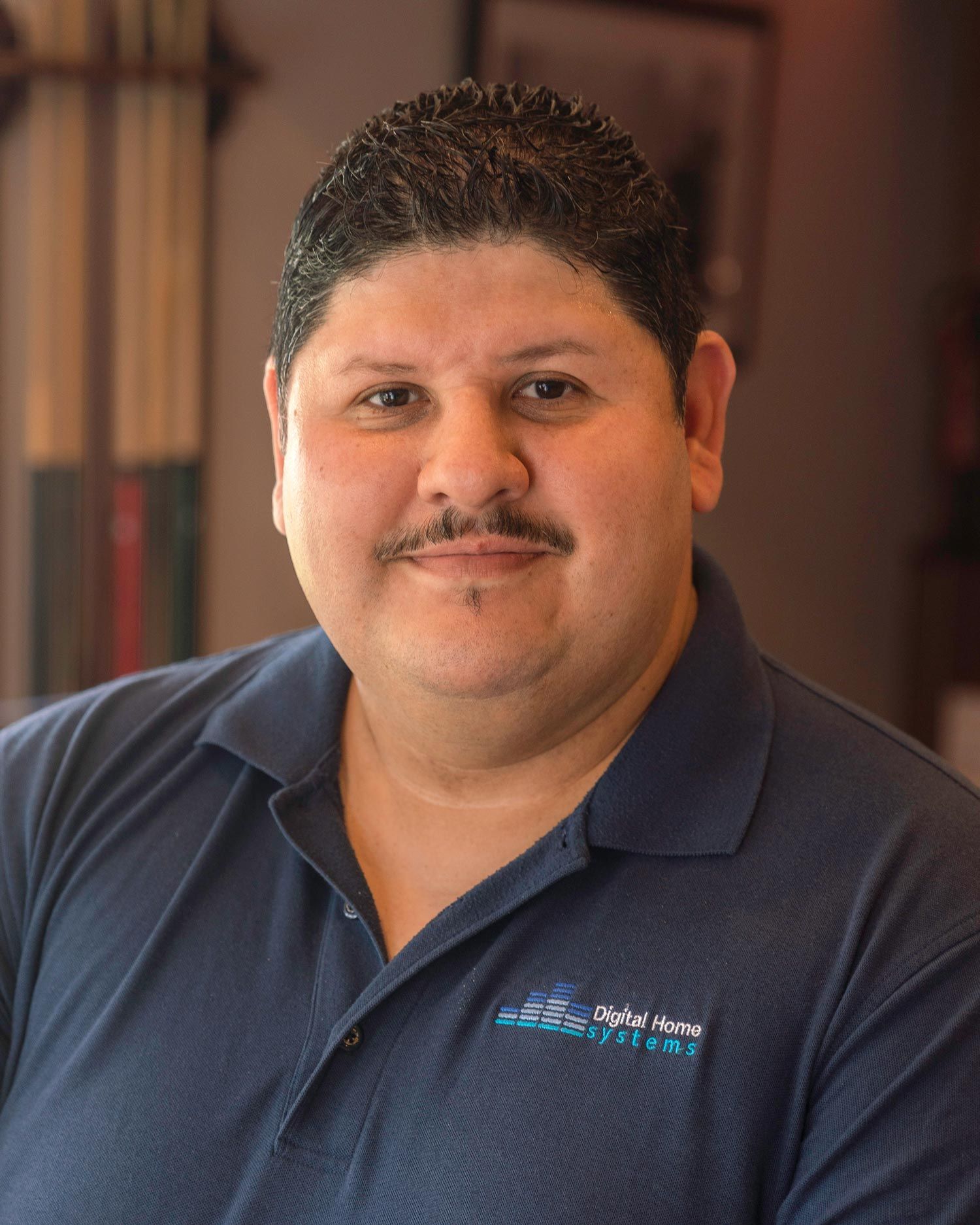 RAFAEL (RAF) CEJA
Raf is a 21 year veteran of DHS with a degree in electrical engineering from Northeastern University in Boston. After his tenure at Raytheon, Raf joined Digital Home as a field technician. He has experienced technology grow in stature from a "nice-to-have" element of the home to an essential and organic component of today's residential ecosystem. His mastery of network design and smart home programming has contributed greatly to the growth of DHS. Along the way, Raf has become part of many of our clients' families, having serviced many of these households over two decades.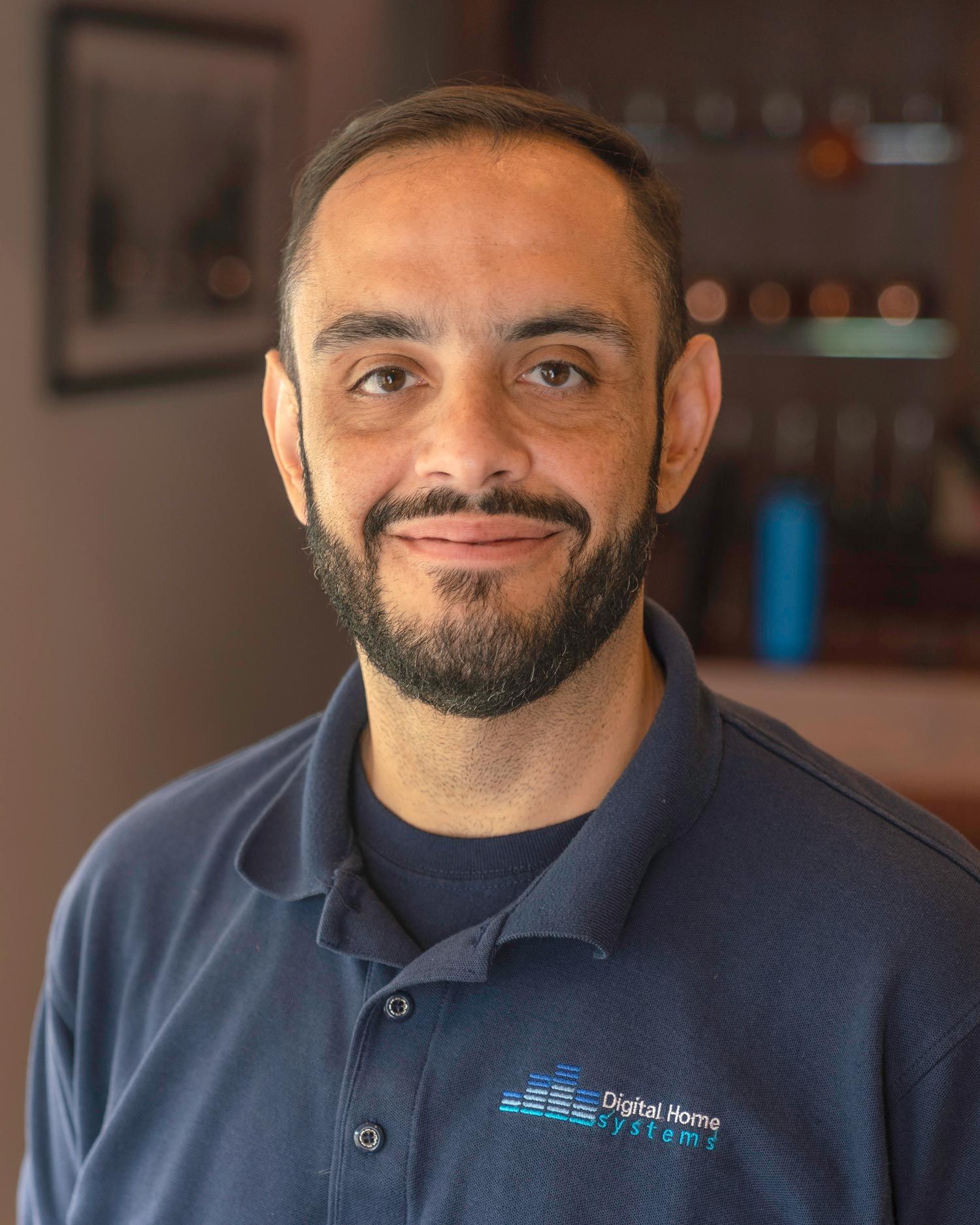 JOEL MARTINEZ
So who comes up with the technology plan for your new home or project? That would be Joel. With 16 years of in-the-field experience as a Senior Tech, Joel transitioned to DHS' inhouse design team over 8 years ago and now oversees the entire design team staff. He and his staff have been designing comprehensive smart home systems for homes from two thousand to twenty thousand square feet, touching on every technological discipline imaginable. He also is wonderful at walking our clients through lifestyle enhancing options, patiently explaining how things will work and why they should be a consideration.
Awards
4 Time Control4 Circle of Excellence Award Winner
Credentials
Licensed Life Safety Alarm Systems NY State

Control4 Pinnacle (Diamond Dealer)

Control4 Certified Showroom

22 Years in Smart Home Business

Lutron Silver Dealer 2022