What Makes a Control4 Smart Home Reliable and Secure?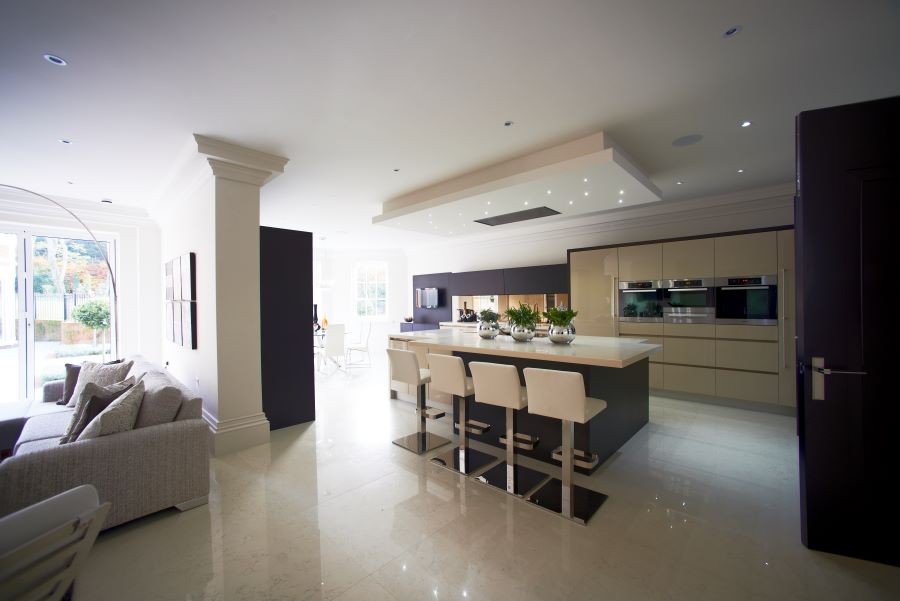 Make Sure Your Smart Home System Is Up to the Task of Controlling Your Home
Imagine waking up and tapping a button that raises the shades, slowly brightens the light to the color of the sunrise, and starts your "Good Morning" playlist softly streaming through your bedroom. Better yet, imagine all these systems responding automatically every day, welcoming you to another beautiful morning in Westport, CT.
That's the power of smart home systems. They provide a single platform that controls everything, including your lighting, shades, audio-video systems, security, climate, and more. The user-friendly platform is found on a designated touchscreen in every room, on elegant in-wall keypads, handheld remote controls, and your smartphone.
Whether you're upstairs in the office or around the world on a business trip, you can see what's happening in your home, unlock the doors, control the lighting, and reset the temperature—effortlessly. That's a lot of power and an enormous responsibility. And it's why we, at Digital Home Systems, partner with Control4.
Let's explore why Control4 leads the pack in home automation systems and why we consider it the best brand for your home.
SEE ALSO: Add Value to Your Home with an Outdoor Entertainment Area
Control4's History
Control4 debuted at the CEDIA Expo home technology trade show in 2004. Today, it integrates with thousands of third-party products, which means a Control4 smart home can control virtually every electronic device in your home. It's available in more than 100 countries, powers hundreds-of-thousands of homes, and controls over 15 million connected devices.
Control4 was a public company until 2019, when it merged with SnapAV. In 2021, the two giants in custom integration formed Snap One. While Snap One's headquarters are located in Charlotte, NC, and Salt Lake City, UT, they have numerous offices throughout the U.S., as well as Europe, China, India, and Australia.
A Platform with Staying Power and Longevity
When considering investing in a system that controls every aspect of your home, it's essential to "look under the hood." You want to know that it's a brand with staying power backed by credible names with a long record of stability.
In 2017, Hellman & Friedman acquired SnapAV intending to make lives more enjoyable, connected, and secure by bringing together the best people, partners, and products. Their brands include the top companies in home network solutions, home entertainment, and security.
Hellman & Friedman is one of the most experienced and oldest private equity firms. Founded in 1984, it has an excellent track record of growth and stability, investing in over 100 companies, and has over $90 billion in assets under management.
In 2022, Snap One won 17 CEPro's Quest for Quality Awards, including Best Technical Support, Best Customer Service, and Best Training Programs.
At Digital Home Systems, we're committed to providing our clients with a customized home automation solution that incorporates the best high-performance brands on the market. To learn more about the process of creating a smart home or to schedule a complimentary consultation, contact Digital Home Systems today.
speakers
Stay Informed
When you subscribe to the blog, we will send you an e-mail when there are new updates on the site so you wouldn't miss them.