Every Home Benefits From Upgrading To WiFi6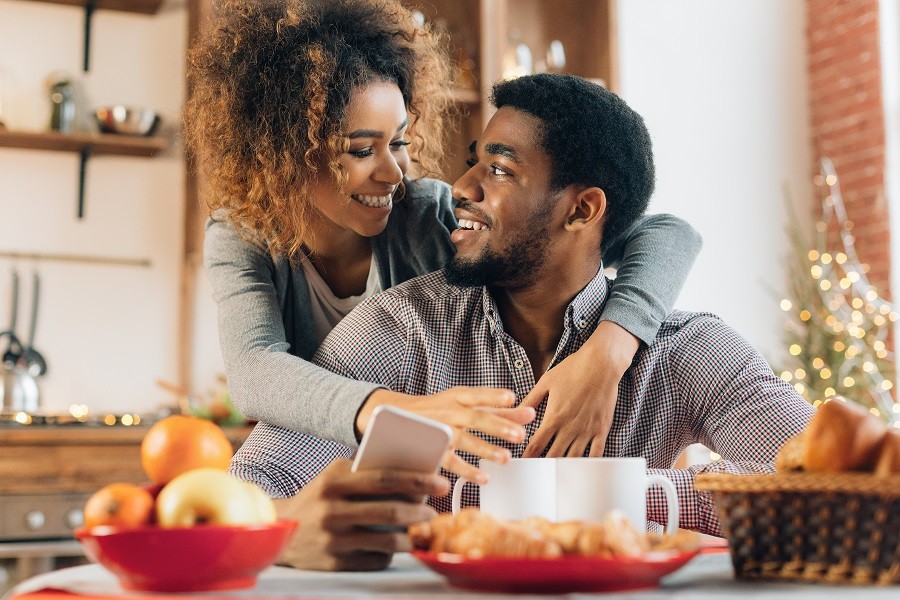 The Newest Wireless Protocol Provides A Secure and Reliable Connection for Entertainment and Remote Office Streaming
The modern home relies extensively upon the data network. Smart home devices use this connection to communicate with each other and the internet. Unfortunately, while wireless connections are the most convenient method of connecting, they are often the most unreliable. That is until now.
WiFi 6 (IEEE 802.11ax) takes wireless data networking a stunning step forward with features that remarkably improve performance for the average and super-user alike. The devices and standards are built to give you reliable and stable 4K & 8K streaming and remote office conferencing.
Are you intrigued to see how WiFi 6 can make your Westchester County and surrounding area, home network faster, safer, and more reliable? Learn more by continuing to read below.
See Also: Peace of Mind Begins With A Smart Security System
Better Performance, Less Clutter
The average luxury smart home contains about 20-25 wireless devices connected at any one time. The density affects bandwidth speeds and reliability, especially when streaming online games and 4K videos. WiFi 6 includes features designed to increase data rates to every device, accommodating 4xs the connections, and prioritizing high bandwidth content.
In addition, many WiFi 6 access points and routers work within the newly approved 1-5 GHz bands. These additional frequencies are less populated, offering alternatives connections. Standard 5 & 2.4GHz transceivers furnish fewer non-overlapping channels, which leads to data congestion and conflicts.
Altering Space and Time
A traditional WiFi network can become overwhelmed by the hundreds of devices around you and even people on the street walking by your house. For example, wireless devices share the same radio frequency space; because of this, RF devices initiate a listen-first protocol and send only when the coast is clear. If the access points are busy attempting to handling the multitude of requests, things can go awry quickly.
The 802.11ax standard includes additional tools to automatically differentiate your network devices from the neighbor's or even a different segment within your house. For example, the routers use a spectrum time-frequency segregation manager (OFDMA) to divvy out time slices to each device, guaranteeing a connection schedule. In addition, the system 'colors ' the devices on your network, ignoring nonmembers, thereby freeing up time and increasing bandwidth for you.
A WiFi6 network allows 30 simultaneous devices per channel. This improved communication efficiency reduces latency, ends video buffering with streaming platforms, office video calls, and ensures immediate access to your surveillance cameras.
Connect Longer, Save Power
IoT smart home devices such as cameras, sensors, and your smartphone are battery-powered. However, constant communication can drain the charge in these units reasonably quickly.
WiFi 6's Target Wait Time (TWT) feature coordinates with the devices by telling it exactly when to turn on its WiFi radio and when to sleep. So your smartphone conserves energy, getting you more life out of each charge, while additional items like doorbell cameras run longer between battery changes.
Keeping Your Data Safe
Security is a constant concern when it comes to wireless devices. WiFi contains incredibly personal information where less than well-intentioned individuals are waiting to intercept it.
WiFi 6 introduces WPA3 as a standard security element; as such, your home network becomes exponentially more secure. In addition, the protocol provides a boosted cryptographic scheme that furnishes you with enterprise-class level protection.
Expand as you Need
WiFi 6 certified products are available now, and the list of 802.11ax native devices such as smartphones, monitors, and door cameras is growing monthly. Moreover, you don't have to wait to replace the devices you already have, as the access points allow for legacy compatibility with independent radios for the standard wireless frequencies.
Choose the Right Installer
A reliable and secure home network benefits from an expert installation. Whether you are connecting a few devices or a hundred, you want instant access to the services and security you rely on. Are you ready to include a better connection in your home? Connect with us by calling (914) 939-7000 or visiting our contact page to start the conversation. We look forward to working with you!
Stay Informed
When you subscribe to the blog, we will send you an e-mail when there are new updates on the site so you wouldn't miss them.