Outdoor Audio Systems Bring Power and Nuance to Your Backyard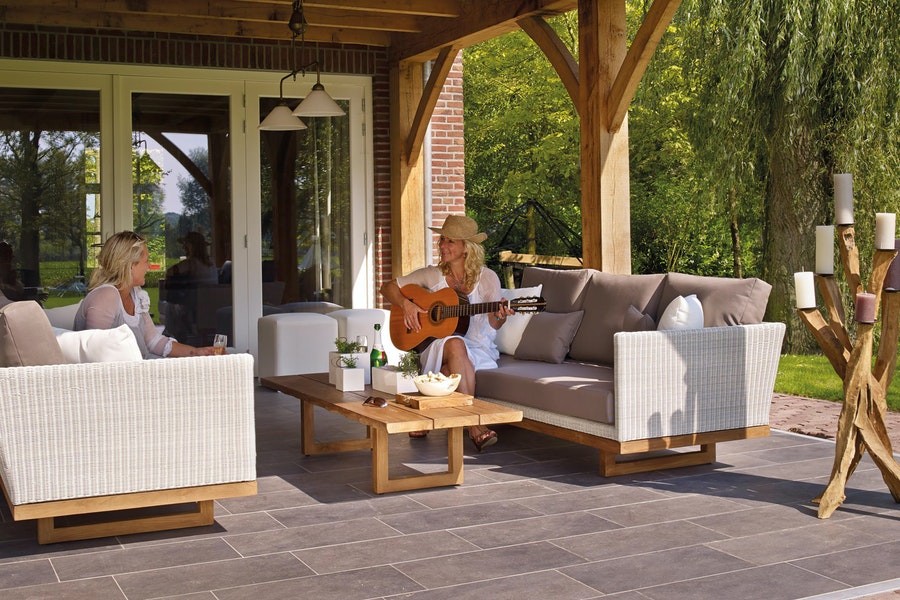 Enhance Your Listening Experience With Audiophile Quality in Your Entire Property
The joy of outdoor living and entertaining is one of the reasons we look forward to the warmer months in Darien, CT. We yearn for the pleasure of a backyard barbeque, the endless fun of the pool, or drinks under the stars with family and friends.
Whether you are just hanging out, playing with the kids or catching a game with the gang, an outdoor audio system makes the moment better. Just because you're outside does not mean you have to sacrifice the audiophile quality of your whole home system.
The right loudspeakers combine professional small venue durability with high-fidelity in any weather condition. At Digital Home Systems, we are simply in awe of the products and services from Ambisonic Systems.
Are you looking for the best outdoor audio system possible for your property? Learn more by reading below.
See Also: Outdoor Shades Make Your Patio a Three-Season Room
High Caliber Tradition
Ambisonic Systems, founded in Lake Havasu City, AZ, in 2009, blends modern American engineering and European craftsmanship to deliver handmade high-end audio components. The company takes pride in emulating the superior high-performance speed boat motors that made their Arizona base famous.
The speakers use the company's own magnetic planar diaphragm design to generate a precise and stunning sound field. The Italian-made low-frequency drivers produce a clear, distortion-free sound that you can hear and feel.
Your Backyard Arena
Reproducing audio outdoors is not the same as inside. Home theater surround sound and listening rooms utilize the enclosed space to enhance the sound, giving it just a bit more depth and resonance. The open space of your backyard requires a different tact, one that Ambisonic systems have refined.
Rather than overpower the space, as many other systems do, these speakers provide a more even delivery. The specialized drivers project a uniform volume across your entire property while using fewer speakers. The audio presents the same clean and tight sound up close as it does across the yard. With less digging, your landscaping is kept in good order leaving you to enjoy the music. For earth-shattering bass, combine a pair of speakers with an outdoor subwoofer from the company.
Personalized Expertise
Before we install any system, the priority is listening to you and your expectations. You don't want a cookie-cutter solution; our experts deliver personalized solutions to you. Are you ready to experience an outdoor audio system like no other? Connect with us by calling (914) 939-7000 or visiting our contact page to start the conversation. We look forward to working with you!
Stay Informed
When you subscribe to the blog, we will send you an e-mail when there are new updates on the site so you wouldn't miss them.