Now Is The Time To Increase Your Home Security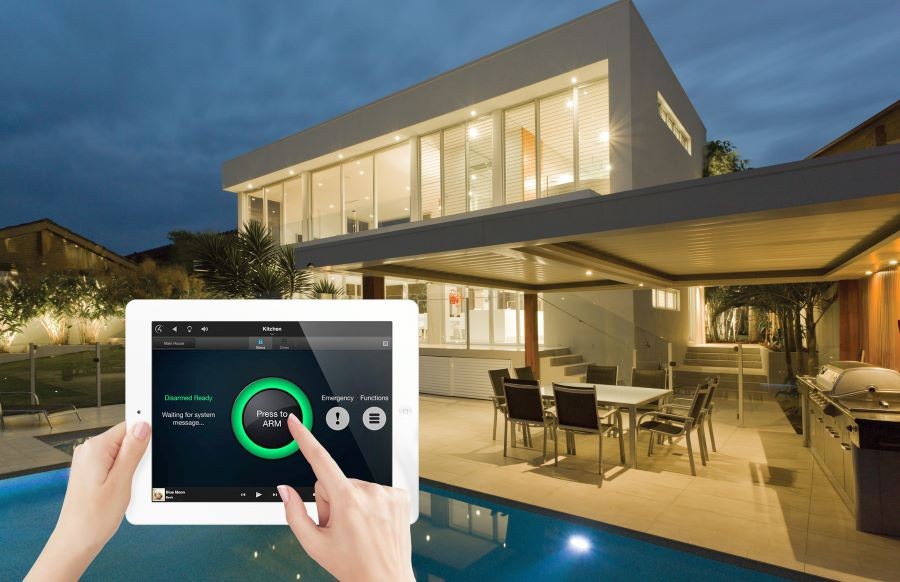 A Robust Smart Security System Deters the Growing Number of Burglaries, Protecting Your Home and Family
Connecticut has long been considered one of the safest states in the nation, boasting the fourth-lowest crime rate in the U.S. Unfortunately, times change, and 2022 has seen our state's property crime rate increase dramatically. These crimes range from package thefts to major burglaries.
On March 15, 2022, residents were upstairs sleeping in their Greenwich, CT, home when thieves entered and stole several items. The thieves also targeted a second house, but they were unable to break in. The police are reminding residents to lock their doors and set their alarms. There has also been an uptick in car thefts. Today, home security is more important than ever.
SEE ALSO: Enjoy More Luxury and Control with a Home Automation Company
DIY Is No Longer Good Enough
A home security system greatly reduces the chances of a home invasion or burglary. One study revealed that about 60% of convicted burglars said they would not target a home if it had a security system. Unfortunately, many people make the mistake of thinking that a DIY security camera set up, such as a smart doorbell, is enough to deter potential criminals. These systems, however, can offer little protection when you need it the most.
Homeowners soon find out that a DIY home security solution does not yield a robust security system that brings peace of mind, whether at home or away on a business trip. These systems can overload a home's network and bandwidth capabilities, producing issues with connectivity and performance.
Another issue is incomplete coverage, leaving areas of the home unguarded. DIY installations also report more false alarms. Eventually, homeowners turn off their system, fed up with false alarms and inadequate performance. Placing high-quality video cameras and sensors in the right locations minimizes this occurrence.
The Fully Integrated Security System of 2022
Today's smart security offers a robust, integrated system that provides the ultimate protection for your home and loved ones. Strategically placed 4K high-definition cameras that can zoom in on potential vandals and thieves offers complete coverage of your home and its vulnerable areas. Live and stored video feeds can be easily accessed from the same user-friendly interface that controls your smart home on your touchscreens, tablets, smartphones, and even your TVs.
You receive alerts should anything out of the ordinary occur, such as a camera detecting a person in the backyard or a sensor detecting glass breaking. Then, no matter where you are in the world, you can immediately check in on your home and family, lock all the doors and windows, turn on the lights and audio, and determine if the situation warrants an emergency call.
Central Station Monitoring
At Digital Home Systems, we excel at integrated solutions, combining smart home functionality with security. As a local home automation and security company providing central station monitoring, we take the guesswork off a homeowner's plate and ensure 24/7 security coverage. Our trained security professionals offer rapid response, contacting first responders in an emergency.
To learn more about securing your home with the latest smart home technology or to schedule a complimentary consultation, contact Digital Home Systems today.
Stay Informed
When you subscribe to the blog, we will send you an e-mail when there are new updates on the site so you wouldn't miss them.