The Updated Control4 System Offers Improved Lighting, Audio, and More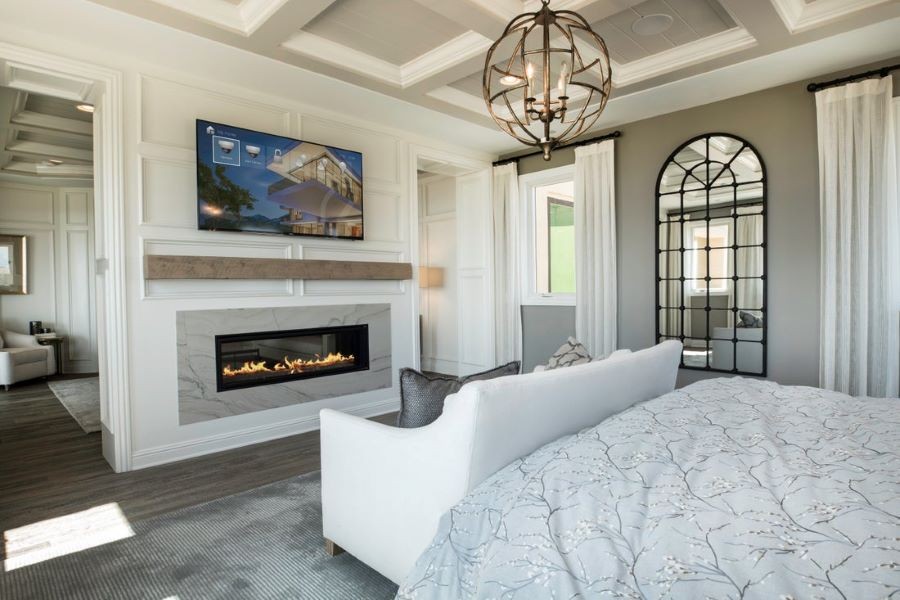 How Control4's New Core Processor Adds Even More Luxury to Your Smart Home Experience
One of the many reasons the Control4 system continues to lead the pack in smart homes is its continual advancements. In June 2022, they came out with their new core processor, making smart homes even smarter. Whether in the planning stages of your smart home project or an existing Control4 customer, this new processor is worth integrating.
Let's explore what it offers and why, as a long-time Control4 dealer, we're so excited about their latest evolution in processors.
SEE ALSO: Add Value to Your Home with an Outdoor Entertainment Area
The CORE Series of Control4 Controllers
Control4 OS 3.3.0, the latest platform update, includes support for the CORE controllers, the next-generation hardware that runs your smart home system. Here's a glimpse at a few of the features their latest technology brings:
LED Color Control: A new vibrant color wheel makes it easy to change the lighting in your home. By integrating Lutron's Ketra full spectrum lighting, you have access to millions of colors that you can change effortlessly. You can also create presets and scenes that set the lighting for specific tasks, moods, and events. For example, tap the "Outdoor Dining" icon on your touchscreen or smartphone and watch as your kitchen, patio, and landscape lights transform to your chosen hues and temperatures.
Digital Home Systems can also program your lighting to change based on preset schedules, such as the time of day. The lights brighten, mimicking the cool blue tones of the midday sun before transforming to the soft, warm tones of a setting sun at day's end. Or change your ceiling to the night sky when it's time for bed, and wake to light the color of sunrise.
Support for Apple Watch: Your selected Favorites now appear on your Apple Watch, offering easy access and one-touch control of the devices you use the most.

Updated Control4 apps for iOS and Android: This update allows for faster connection speeds when you use your smartphone app to connect to your smart home when you're away. Whether checking in on the kids, locking the doors, or changing the temperature, you'll find up to 40% faster access.

Highest-Quality Audio: The CORE 5 high-resolution audio offers higher-quality, digital-to-analog converters and distributes seven zones of streaming audio, allowing families to stream numerous leading music services or their local music library simultaneously. The high-resolution audio servers offer native support for TIDAL, Spotify, Pandora, Qobuz, Sirius XM TuneIn, SOUNDMACHINE, and more.
Increased Processing Power: The powerful processor is strong enough to coordinate hundreds of connected devices, including those controlling vital

security and surveillance systems

, communication systems, climate, complete interior and exterior lighting, and sophisticated audio and video distribution systems for multiple zones.

4K On-Screen Interactive Menu: An elegant 4K menu offers effortless control of climate, security, entertainment sources, scene selection, and more.
At Digital Home Systems, we're committed to providing our clients with the latest technology, enhancing their everyday lives, and making managing their homes effortless. To learn more about Control4's latest updates or to schedule a complimentary consultation, contact Digital Home Systems today.
Stay Informed
When you subscribe to the blog, we will send you an e-mail when there are new updates on the site so you wouldn't miss them.