Tune into the Revolutionary Benefits of Tunable Lighting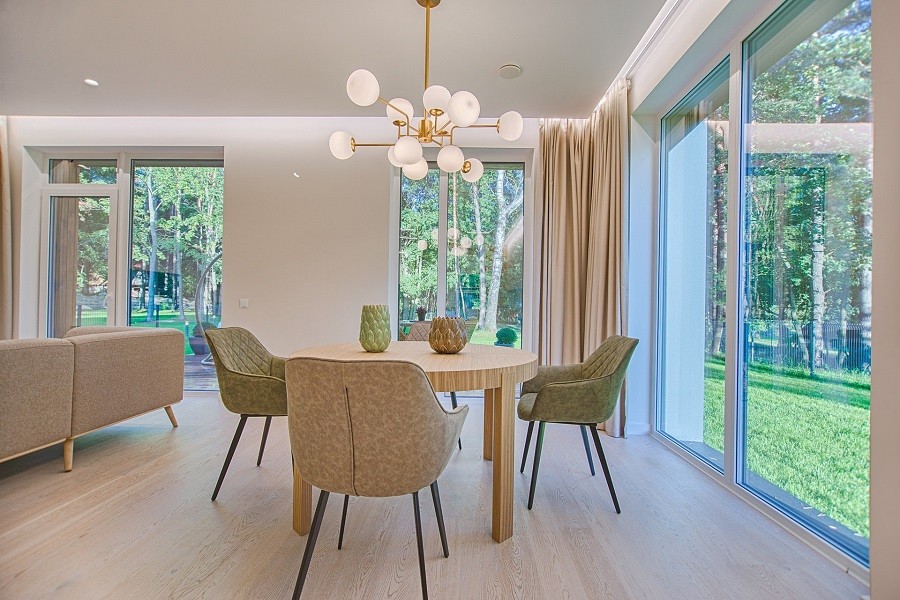 Colorbeam LED Technology Presents Seamless Color for Your Home and Improved Wellness for Your Life
Light plays a significant role in our lives. It helps us see and focus, sets the mood, and makes a room feel more inviting. More importantly, light greatly affects our energy levels and how our bodies function. Because we spend so much time indoors, the lighting in your home should foster a healthy, happy lifestyle while simultaneously adding beauty to your spaces.
Revolutionize the way you utilize light in your home with tunable lighting. Tunable LED lighting fixtures from Colorbeam deliver flawless, flicker-free dimming curves, infinite shades of color, and control simplicity with minimal power requirements for a smarter and more energy-efficient lighting solution.
Below, we explore the benefits of personalizing your home with Colorbeam's tunability and human-centric lighting solutions to create a healthier and happier everyday life.
SEE ALSO: It's All About the Light
Infinite Color to Complement Your Spaces
Tunable lighting offers you a palette of infinite colors to enhance your indoor and outdoor spaces. With Colorbeam's complete portfolio of RGB and RGBW recessed fixtures, tape and accent lighting, and outdoor landscape lighting solutions, you can utilize a much broader array of lighting options to highlight key features around your home, set the scene for a certain activity, and enjoy striking light designs.
Colorbeam's indoor and outdoor fixtures offer quality, reliability, and ease of use for any desired effect you have in mind. Highlight key architectural features and artwork with warm white light, enhance your backyard landscape with cool blues and greens, and encourage relaxation with low candlelight hues in the bedrooms. Whatever your vision, tunable lighting can create it.
Live Better with Human-Centric Lighting
The average American spends more than 90 percent of their time indoors, according to the Environmental Protection Agency. Our lack of time outdoors is disrupting our body's internal clocks, which can negatively affect our sleeping patterns and overall energy levels.
Medical research continues to prove that sleep patterns, mood, and general wellbeing are linked to the lighting we are exposed to. Human-centric LED lighting is a profound solution to help regulate your energy levels even while you are indoors. By using tunable fixtures to imitate the sun's natural light patterns, you will experience more focus during the day and more restful slumber at night.
At the press of a button or continually throughout the day, human-centric lighting becomes part of your lifestyle in Pound Ridge, NY and the surrounding areas. Take advantage of energizing blue tones during the day to keep you alert and productive, then wind down with relaxing orange tones that simulate a setting evening sun. Human-centric lighting sets the scene to live better, work better, and enjoy family gatherings under the light that is just right.
Effortlessly Integrates with Control4
Colorbeam's minimal power requirements allow power and control over a single CAT network cable, making it easier than ever to integrate with a smart home automation system like Control4 for limitless control capabilities. Our team of experienced technology integrators can advise you on optimal lighting placement and how to command and automate your fixtures effortlessly via the Control4 platform.
Adjust your Colorbeam fixtures with a quick gesture on your phone, in-wall panel, tablet, or other Control4 smart device. When your lights are set to your desire, you can save the settings to a preset scene to easily recreate that scene at any time with just a single button tap.
Additionally, you can automate your lights to change color and intensity throughout the day or turn on and off at specific times for complete hands-off control. Control4 makes it easy for the entire family. Discover more possibilities of Colorbeam tunable lighting for your home by connecting with our team at Digital Home Systems. Give us a call at (914) 939-7000 or fill out our contact form to get started. We look forward to helping you
Stay Informed
When you subscribe to the blog, we will send you an e-mail when there are new updates on the site so you wouldn't miss them.