Peace of Mind Begins with a Smart Security System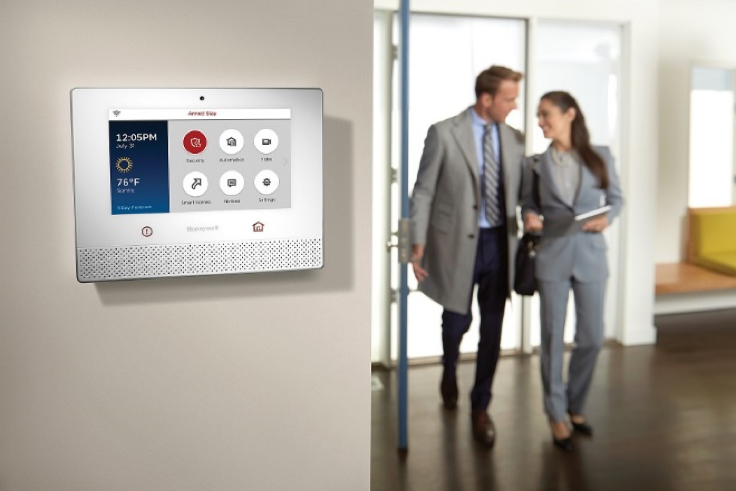 Discover Why You Need These 3 Technologies With Your Home Security Installation
Gone are the days when you could leave the doors unlocked for neighbors and friends to stop by to borrow a cup of sugar. That may have worked decades ago, but in today's society, you would be leaving your doors open for intruders and thieves.
You can still have a happy home with plenty of time for entertaining friends – but with a smart security system. It is the smartest way to protect your home and family while giving you the freedom to come and go as you please.
Digital Home Systems is a reputable smart home integrator, proudly serving clients in Pound Ridge, NY, and the surrounding areas. We also specialize in home security installations that include 24-hour smart surveillance cameras, video doorbells, and automatic locks. Keep reading to learn about the three primary technologies you need to have a secure home.
SEE ALSO: Can Your Security System Do These Things?
Answer the Door from Anywhere
The doorbell rings, and you need to stop what you are doing to answer it. If you are watching a movie in your home theater or in the middle of eating a delicious meal, it can be a real inconvenience. A video doorbell changes everything. It is almost like having a personal doorman. It works like a doorbell, yet you can answer it on your smart home tablet or using your smartphone app. Best of all, you can see the person on a live video feed.
Press a button on your smart tablet or phone and have a two-way conversation with your visitor. In addition, if you are not home, no problem. The system works perfectly, whether you are in another room or another part of the world. Here is another smart feature of a smart doorbell: it keeps an eye out for intruders and sends you an alert if they breach an invisible barrier you have set.
Not Your Grandpa's Camera
Do you remember when a security camera consisted of a bulky device that produced low-quality images? Today's cameras offer HD video, night vision, pan-tilt-zoom capabilities, remote access control, and even face recognition features. They do more than record an intruder on your property. They respond to the threat by sending you an alert. Since they are powered by AI (artificial intelligence), they also know the difference between a real threat (i.e., a stranger in your outdoor entertainment area) or a dog in the yard.
Smart cameras give you real peace of mind, because you no longer need to worry about intruders entering your property. Advanced motion sensors pick up real threats from far away and send you messages if they occur. So, even if you are on vacation, you can receive an alert and pull up a live feed from your security cameras.
Let Your Home Lock Your Doors
When you have a busy life, it is easy to forget to lock your doors. In the past, you may have needed to drive back home to check. Smart locks help you save time and maintain a secure home. If you think you forgot to lock them, open your app to see and then lock by tapping an icon. Maybe you have a friend who is meeting you at your house, but you are not home yet. Unlock the door for them with your phone.
You also enjoy seamless control in your home. After going to bed for the evening, touch your tablet to turn on the security system and adjust the smart lighting throughout your home. It is easy to lock all the doors in your home before laying your head on the pillow.
Protect what matters most by installing a smart home security system. Digital Home Systems installs premium security products from trusted manufacturers like Honeywell, Yale, Lilin, Panamax, and Baldwin. Call (914) 939-7000 or fill out our contact form to get started on your project.
Stay Informed
When you subscribe to the blog, we will send you an e-mail when there are new updates on the site so you wouldn't miss them.