Top 4 Reasons to Get a Home Theater Installation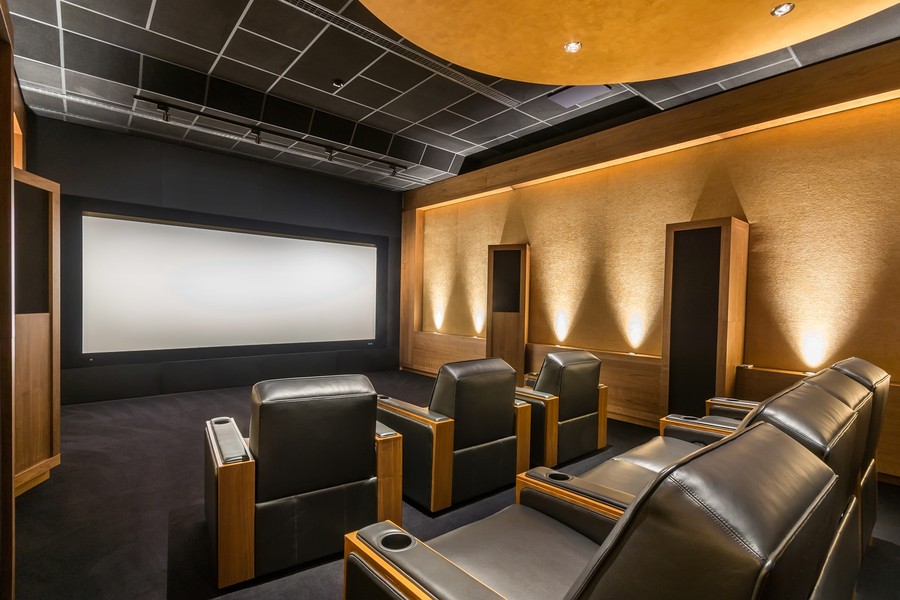 Get More Out of Your Entertainment With a Professional Installation
There are many ways to make your home more entertaining, but nothing beats the fun and enjoyment you get from a dedicated home theater. It gives you a cinematic feel in the comfort of your home, and you can even add automated features like in an actual cinema. With a professional installation you not only get high-performance audio video but an integrated space that is easy to use for the entire family. Find out the top four reasons that a home theater installation is a must-have addition for your Westchester County, NY, residence.
SEE ALSO: 4 Reasons Why You Should Work with a Home Network Installer
1. High-Performance Audio Video
The number one priority of any home theater installation is providing immersive audio and video. For your display, enjoy dynamic 4K visuals through either a flatscreen TV or a projector-and-screen combination. Pair the visuals with a 3-dimensional surround sound solution featuring front, side, surround, and overhead speakers. We'll work with you to find the ideal products and design for your theater depending on your viewing preferences and space limitations.
2. A Multi-Purpose Space
Part of finding the ideal AV solution for your theater, is figuring out how you want to use it. A dedicated theater needs to be more than an isolated space for watching movies in the dark. With the right AV distribution system in place paired with high-end speakers and displays, your theater serves a wide array of functions as a gaming den, listening room, or gameday central.
3. Smart Automation
By adding smart automation to your theater, it's easy to save preset settings to adjust the room for any purpose at the press of a button. You'll even be able to automate certain features for a more cinematic feel. For example, automated lights dim when you press play then turn back on when you pause to get up for a snack. From a handheld remote or touchpad, adjust the volume or switch sources in a matter of seconds.
4. Ongoing Customer Support
When you opt for professional installation, you can rely on your AV installer to provide ongoing customer support. If you ever find your home theater running into any technical issues, you can call our team, and they will rectify the problem right away. In fact, with remote monitoring solutions, we'll often identify and resolve issues before you even notice them. We'll also advise you when new features or products that could enhance your theater become available.
Are you ready to get started on your next home theater installation? Digital Home System brings you the best home theater designs in town. Start your project today by calling us at 914.939.7000. You can also fill out our contact form to get more details.
Stay Informed
When you subscribe to the blog, we will send you an e-mail when there are new updates on the site so you wouldn't miss them.