Multi-Room Audio: Why You Need to Try Before You Buy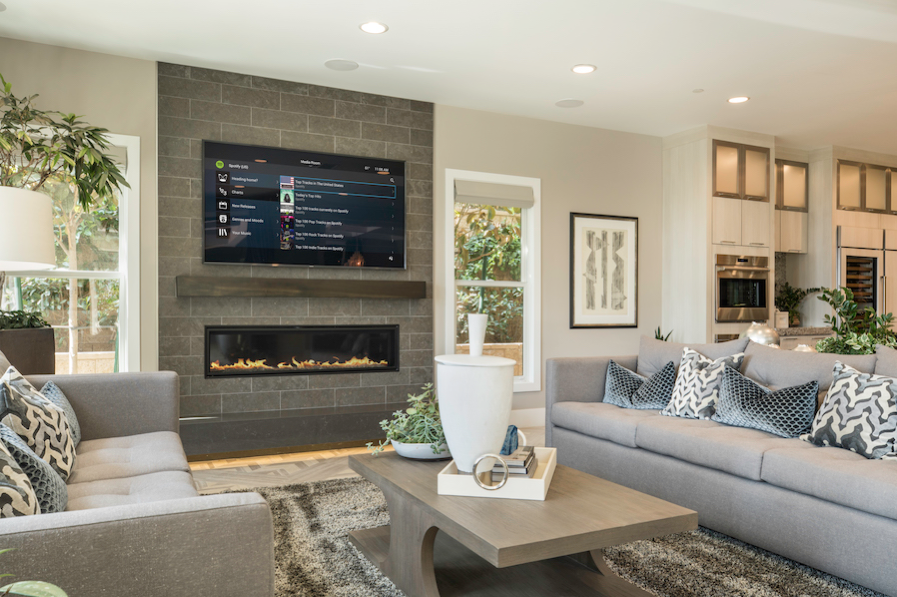 Experience Your System Before You Invest
The internet is changing things. It makes it easy to find information, communicate with family and coworkers, and use complex technology.
One of the greatest benefits of an Internet-connected world is how simple it is to shop. Online retailers abound, and you can get anything your heart desires with a few taps on your keyboard. The only problem is that when those items arrive at your door, they're not always what they're cracked up to be. No matter the sizing chart, reviews, or specs, you just can't ensure quality unless you try things out before you buy them.
It goes for your clothing, your car, and especially your multi-room audio system. If you're thinking about adding audio distribution to your property, here are three great reasons you should stop by our Greenwich, CT Control4 Certified Showroom before you make an investment.
Physical Test
For all of the technology that goes into a modern sound system, speakers are relatively uncomplicated devices. By that, we mean most of the quality comes from the physical makeup of the unit, not digital manipulation.
And that means sharing physical space with your speaker units can tell you a lot about them. The materials used for the cabinets and drivers should be rigid, the enclosures should be tightly sealed.
In fact, many audio experts recommend simply rapping on the speaker with your knuckles to determine its initial quality. Known as the knuckle test, it's a pretty quick and easy way to find out if the speaker features the kind of resonance you'll want in your home.
Of course, if you want to conduct a knuckle test, be sure to ask first!
Room Conditions
Where you place your speakers will have a huge effect on how they sound. Even if you've been to the store to hear your speakers in action, chances are your local big box retailer won't afford suitable conditions for your listening experience.
Rooms are filled with audio-affecting elements like furniture, carpeting, and other objects that may impede or enhance the quality.
Our Control4 Certified Showroom closely mimics the conditions of a real living space, and it can help you understand what the speakers will sound like under lifelike conditions.
Additionally, architectural speakers are designed to play while recessed within walls. You won't get an accurate idea of their sound if they're just sitting on a shelf. In our showroom, you can hear them the way they're meant to be heard.
Real-Time Feedback
If your speakers are giving you feedback, you're going to want new speakers. If your speaker dealer isn't giving you feedback, you're going to want a new dealer!
Buying speakers is an educational process. Your dealer should know the ins-and-outs of all the available units in their showroom and answer any questions you have thoroughly and effectively.
In our showroom, we have plenty of available staff to make you feel welcome, keep you informed, and help you find the components that work for your multi-room audio system. Plus, you can see how everything works when you integrate technology with a user-friendly Control4 system!
In fact, if you're ready to find out how audio distribution can change the soundscape of your home, you can make an appointment for a showing right here.
Stay Informed
When you subscribe to the blog, we will send you an e-mail when there are new updates on the site so you wouldn't miss them.